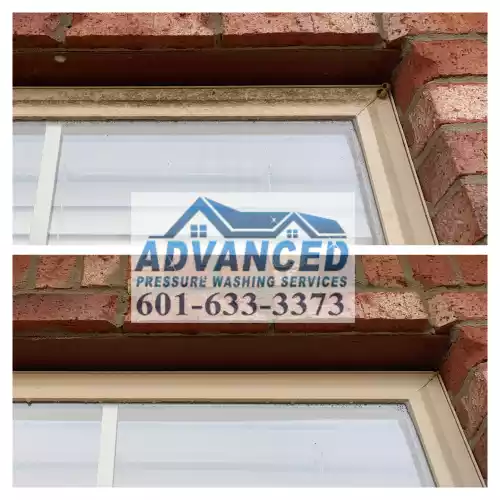 Looking for Top Rated Pressure Washing Services? Here's Where to Start
In search of the top-rated pressure washing services? Hiring a reliable and professional company will ensure that the job is done right, so it's important to find one that meets your needs. We'll show you how to locate and evaluate the best pressure washing companies and make sure they are up to your standards.
Ask Around for Recommendations
Recommendations can be a great way to narrow down your search for the best pressure washing company. Talk to family and friends who have used the service before and get their opinion on those they have hired. Ask them questions like, "Did they do a good job?", "Are you happy with the results?", and if any issues arose during cleaning. Listen to feedback from multiple sources for a well-rounded opinion of individual services.
Customers who dealt with our company will tell you the same thing – each, and every one of them is delighted with the services rendered. We don't take customer satisfaction lightly – our 100% ironclad guarantee is genuine and the best in the industry.
Additionally, you can look online for reviews and ratings of pressure washing companies in your area. This will give you an idea of the quality of service they provide and their customer satisfaction levels. Finally, compare prices between different companies to ensure you get the best deal.
Research Services and Compare Prices
Once you have a list of prospective services, it's time to research their companies and compare prices. Make sure you look at customer reviews, as well as the cost for each individual service. Before you make your decision, be sure to ask about any additional charges or fees for unique situations or additional jobs not listed on the website or in the initial quote. Additionally, request photos of previous jobs completed so that you can get an idea of their work quality.Finally, make sure to ask about any warranties or guarantees that come with the services.This will help to ensure that you are getting the best value for your money and that any issues that arise can be addressed quickly and easily. 
Check If a Company Is Licensed and Insured
Hiring a professional pressure washing service that is licensed and insured is essential for peace of mind. Unlicensed agencies can cause major problems in the event of damaged property, lawsuits, or breaches of contracts. Make sure to ask for proof that a company is properly licensed and insured before signing with them.A professional pressure washing service should also have the necessary equipment and experience to handle any job. Ask for references from previous customers and inquire about the types of jobs they have completed in the past. This will help you determine if a company is capable of handling your specific needs. Additionally, make sure to ask about their safety protocols and procedures to ensure that your property is protected during the cleaning process. Advanced Pressure Washing Services LLC carries a one million dollars liability insurance for your safety and our peace of mind. When working with us, you will know that your property is protected from the unexpected. 
Read Online Reviews or See Recommendations in Writing
Checking online reviews from trusted sources such as the Better Business Bureau (BBB) is a great way to learn about a pressure washing service's credibility. You can also ask for testimonials or references in writing from past customers to get an even better idea of how professional the company is and how well their services were received. Reviews and recommendations in writing will give you the most honest information about whether or not a particular company does quality work. One of the leading indicators of service quality is customer reviews on Google. You can view what our customers are saying about us by searching Advanced Pressure Washing Services LLC near me.
Look for Experienced Professionals Who Have Great Publicity
Experienced professionals who have good publicity are more likely to give you a great pressure washing experience. Make sure the company is certified and insured, so that you can be sure they're qualified to do the work. Additionally, find out if they belong to any professional organizations that focus on pressure washing and residence maintenance – this will provide an extra level of assurance that they know what they're doing. Most importantly, don't be afraid to ask questions—this will help you make the right decision when choosing a pressure washing company.
House pressure washing FAQs
Top-rated pressure washing company serving Central Mississippi
We won't be happy until you are happy! When you call us we will listen to your concerns, show up on time and do the best pressure washing job there is! We will address all your concerns and we will not leave until you are absolutely delighted with the result.