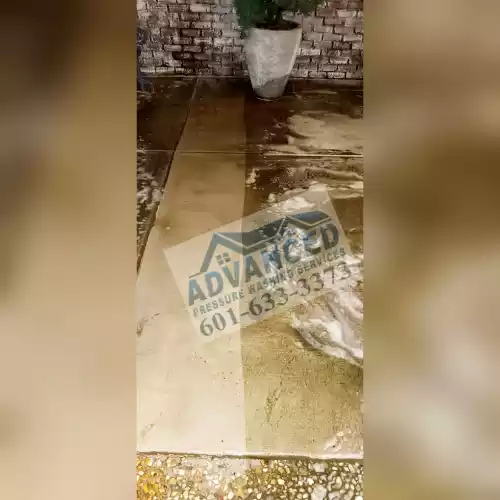 Is Power Washing And Pressure Washing The Same Thing?
We often hear the terms power washing and pressure washing used interchangeably. Is there a fundamental difference between them? Are they completely different? You may find it a bit confusing, but we are here to assist.
These two tools perform the same essential function: removing dirt and other materials from hard surfaces with highly pressurized water. It's very similar to how both services work, but a few crucial differences determine how you use them. Knowing the differences between these services will help you decide which will restore your home's fresh & clean appearance.
Power washing - what is it?
The purpose of a power washer is to remove dirt & materials from exterior surfaces by blasting them away using high-pressure streams of boiling water. It is better at eliminating those truly stuck on materials from surfaces due to high pressure and temperature. This product can remove mold, mildew, and salt from outdoor decks, patios, driveways, and more. The added heat makes it especially effective at removing chewing gum from sidewalks. Power washing can effortlessly remove grease stains with power washing, which is also ideal for garage floors and driveways.
Make sure the exterior is well prepared.
You should repair cracks and holes on the exterior before pressure washing it and let them dry completely before washing. Ensure that you protect electrical outlets, lights, and switches if you don't want to take a chance of being electrocuted.
Other steps include cleaning the walls with Eco-friendly products, scrubbing off stubborn dirt, inspecting the walls once they have dried completely, etc. If you have yet to gain experience with these tasks, it is always better to seek experts to handle them.
You can also pressure wash your fences, patios, decks, outdoor furniture, garage doors, and outdoor structures with pressure washing. It is possible to rent or purchase a pressure washer to clean up on your own, but it is expensive and dangerous if you need to learn how to use it. Make your home look clean and updated by hiring pressure washing services in Madison, MS.
Do you know what pressure washing is?
Pressure washing Madison MS is probably something you have done at your home before. This method uses the same high-pressure water blast as power cleaning but does not use heated water. Even though this regular-temperature water blasts away dirt well, it doesn't work as well against mold, moss, or other rigid stuck-on dirt. They are still helpful for cleaning driveways, garages, cars, siding, decking, patios, and many other surfaces.
Now that you understand the differences between pressure washing and power washing, it's time to determine which one is right for your house. You must use the correct procedure for the job, depending on what it is.
Professional pressure washing in Madison MS is the best solution for regular household use. As it is less harsh on surfaces, it is ideal for bricks, concrete, and masonry. Pressure washing is the best option for a small deck or patio cleaning.
Power washing is appropriate for larger jobs, such as large commercial spaces or extra-large driveways and patios. Due to the heat's ability to loosen dirt, heated water generally speeds up the cleaning process.
No matter what kind of pressure washing or power washing you choose in Madison, you should hire a professional to handle the work. If you are not appropriately trained in using a power washer or pressure washer, you could damage the surface you are working on.
Top-rated pressure washing company serving Central Mississippi
We won't be happy until you are happy! When you call us we will listen to your concerns, show up on time and do the best pressure washing job there is! We will address all your concerns and we will not leave until you are absolutely delighted with the result.